UNITED STATES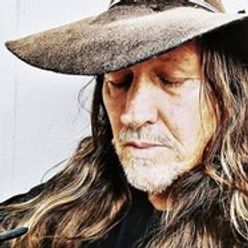 BILLY 'BASS' ALFORD - USA
COUNTRY BLUES. TEXAS HONKY-TONK.
A troubadour of sorts, traveling the infamous highway Route 66 between Texas & California many times. He grew up with and was close friends with fellow Texans Stevie Ray Vaughan and Eric Johnson.  He's performed with Freddie King, John Lee Hooker, Lightnin' Hopkins, 'Uncle' John Turner, Robin Syler and many more. Mance Lipscomb, one of the last remnants of the nineteenth-century songster tradition and Billy would jammed together on Mance's front porch in Navasota, Texas. "They all ingrained their music and feel deep into my soul."   Billy's the real deal!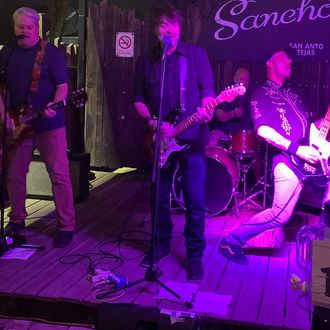 THE WALK OFFS - USA
GARAGE PUNK 'N ROLL.
"Decade ago bands of this caliber were part of a robust cadre of garage-based guitar slingers who ruled the mid and southwest..." New Noise Magazine. "The Walk Offs are a San Antonio based rock 'n roll group that combines the rumble of Neil Young's favored, grunge-before-grunge, rust dusted distortion with the late Tom Petty's penchant for ear snagging hooks"….New Noise Magazine 2021 Release 'Sorry For Nothing' cements their commitment to blue collar rock with six songs that fall somewhere between Nat Freedberg's finest tunes and The Replacements in a nonchalant mood."...Real Gone. This is a great old school rock 'n roll band!!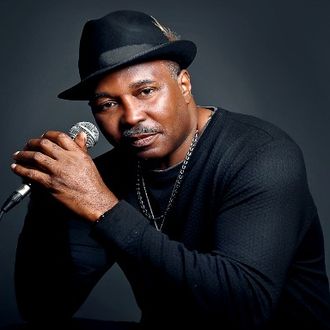 JOSEPH 'MOJO' MORGANFIELD.
It is with deep regret from of all us at the 4W1 AGENCY to hear of the sudden death of Joseph "Mojo" Morganfield. Our thoughts and prayers are with his wife, family and close friends. May he rest in peace.
Joseph was the youngest son of the World Famous Muddy Waters. Joseph began his Career following in his father's footsteps. Young Joseph travelled and preformed with his father growing up in the Blues. His brothers are also Blues performers Big Bill Morganfield, and Larry Morganfield.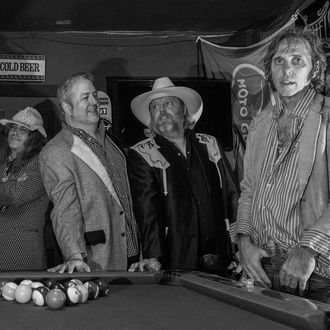 HICKOIDS - USA
COWPUNK COUNTRY. ROCK 'N ROLL.
"The Hickoids are to country music what a stick of dynamite is to firecrackers. Back in the days when no one had to worry much about keeping Austin weird, the Hickoids were doing their best to make it the weirdest place in Texas, if not on earth." "The irreverent, but still relevant, Hickoids slammed together punk and country long before it became cool, or safe!"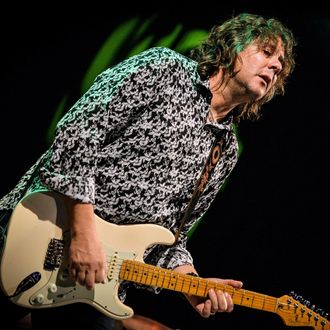 SEAN CHAMBERS - USA
BLUES. BLUES-ROCK.
"Chambers' brand of blues is a no-frills blend of Chicago, Texas, and Delta styles, played with an understated sense of ferocity. Sean came to wail, and he does so with a transparent sense of devotion and scholarship to the music he plays so well." Living Blues Magazine. "Guitarist Chambers achieves the distinctly American blues-soul-country-rock sound that the Stones used to aspire to long ago." - Jerry Shriver, USA TODAY. *4W1 handles overseas booking only.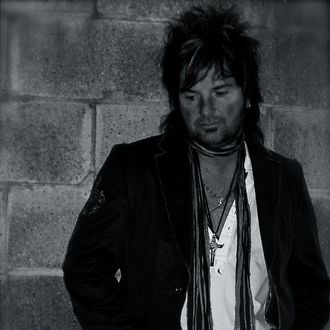 ANDY LINDQUIST - USA
ROCK.
Andy Lindquist has been making music now for 44 years.  And, he's played with some of the best musicians in the industry! From Heart members to Bill Lordan of Robin Trower and Sly and the Family Stone, to members of the Steve Miller Band, Olivia Newton John, to writing with the famed Wren Song writer Geoff Harrington." No rest for Andy as he about to record his 43rd album!! Amazing Talent!